btrixx
---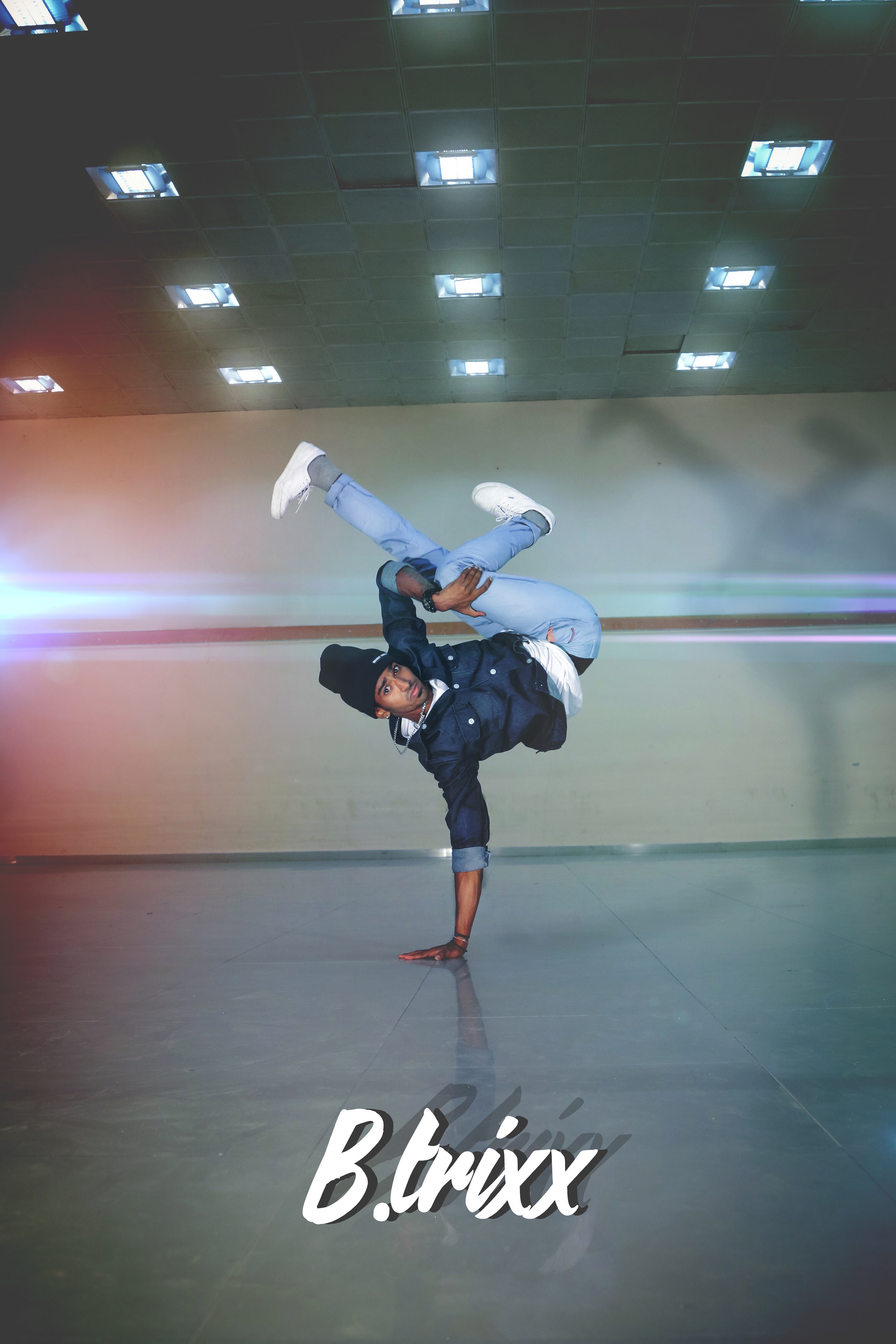 Tamil Nadu, Chennai – literally translating to the "Land of Tamil" – lies on the most southern corner
of the Indian Peninsula. It is the eleventh largest state in India, and the sixth most populous. A
cultural hub that is richly endowed with customs of literature, music and dance which continues to
flourish till this day. During my recent travels to this country – aside from the traditional cultures, I
have come to know a man who defies gravity, breaking traditional barriers that further evolves to a
hip hop culture: a Bboy known as Bboy B-Trixx.
The vast and condense population from where he grew up made it exceptionally challenging to
stand out from his truest passion. He further explained that this same environment; was one that
adopted the culture of education and qualifications are considered a higher priority that the pursuit
of passion.
Everyday is a challenge, between earning an income and practice – Bboy Trixx and his dance mates
have never had the privilege of a proper place to practice; they would normally use the spaces in
parks which sometimes lacked support from the public, and in some cases it led to the authorities
chasing them out from the parks whilst they were in the midst of rehearsing.
He had it rough, because style is an important element of the BBoy culture – however he lacked the
luxury of being able to afford the attires he needed. He worked hard at collecting funds via his
participation in dance competitions, conducting regular classes and judging events. Eventually, he
finally landed a job in a school as a dance teacher for kindergarten kids; and continued to sustain
himself.
The name Bboy Trixx stemmed from his 18 th year when he first felt inspired to pursue dance. B-
boying had a particular appeal to him as it was a complex dance-form compared to most dances and
required consistent training and practice. He found himself unexplainably inspired by esteemed B-
boys exisiting in the scene; Bboy Born (Korea), Bboy Casper (U.S.A), Bboy King So (Korea), and Bboy
Neguin (Brazil).
His first big break was in 2012, when he won the qualifiers for the RedBull U.K. Bboy Championship
in South India. Being the only Tamizhan to represent Tamilnadu – although he did not win the entire
competition, it was an outstanding feat nevertheless having achieved the recognition from all over
India, when he qualified to the India Finals. To date, his one regret was not being able to participate
in the Redbull BC One India this year due to work commitments – but his journey continues onward
and his pursuits are tirelessly passionate.
In tough times, he shared a set of inspiring words that he personally holds closely to "Just keep moving forward, and just keep pushing because this is what you love."