Dr Dre & Jimmy Iovine built empires
---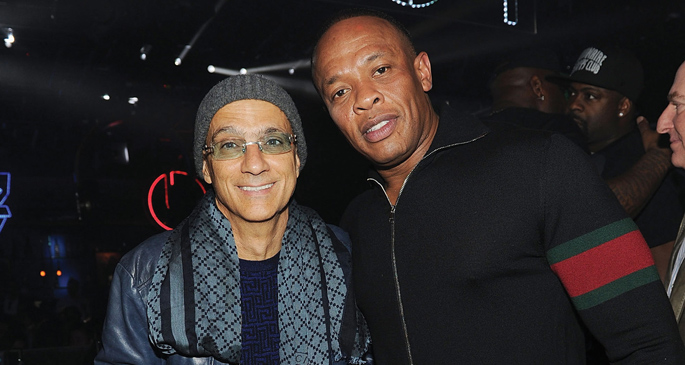 The Defiant Ones.
Directed by Allen Hughes. 
It is an exclusive new HBO documentary series directed by Allen Hughes broadcast about the improbable partnership and leading roles of a series transformative events in the contemporary culture that defines modern music industry. Aired on HBO.
Introducing Jimmy Iovine the co-founder of Interscope Records, son of a longshoreman from Brooklyn, New York and Dr Dre a rapper from Compton, California. 
Through an unconventional business until their paths crossed in the late 1980s, leading to this unlikely duo brokering one of the biggest deals in music history.
Reveals the compelling and valiant story takes place in recording studios, in humble homes and massive mansions, in criminal courts and in the highest corridors of corporate power.
The four part documentary includes extensive of interviews with Jimmy Iovine and Dr Dre of how the decades of recalcitrance and determination helped them pulled through the ordeal of building multiple empires thus making a series of American dreams come true and managed yo transformed two American street kids from different tough neighbourhoods into global forced to be reckoned with. 
These exclusive interviews is told with the help of luminary artists and icons of our era who have been apart of their lives and success stories such as Eminem, Ice Cube, Gwen Stefani, will.i.am among others. 
The series also features never-before-seen footage from a multitude of recording and writing sessions with Eazy-E, JJ Fad, Stevie Nicks, N.W.A., Tom Petty, Bruce Springsteen and U2, among others.