Creating Vision Without Sight
---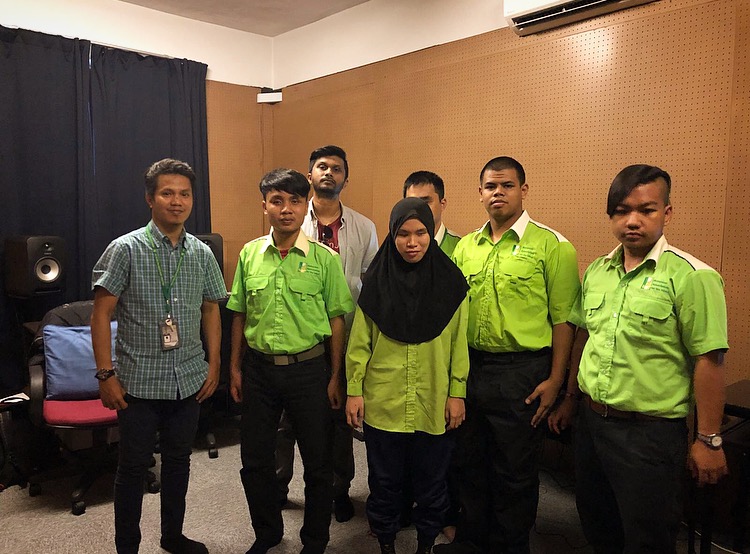 Making it happen – Creating vision without sight,
Pursuing my passion for music with an underlying purpose is not something new for me.
It has been a priority to give back as much as I can, for almost 5 years now. Started with "T.R.A.P" – a platform for new and aspiring acts to showcase their talents, followed by "M.Y HIP HOP" – a charity-based event organised to showcase the local Hip Hop scene and simultaneously provide support to the communities in need.
In 2014, "M.Y HIP HOP – Tamil Chapter" was created where I worked to stage a mini concert housing approximately 1500 people, and the proceeds from this event were directed to buy beds and mattresses for a home in Johor. Later in 2015, "M.Y HIP HOP – Throwback" was organised and featured all Malaysian artists on stage in Kuala Lumpur. This time, the proceeds were directed to provide financial support for the East Coast flood victims where we successfully aided a school in Pahang – SMK Air Tawar, by purchasing desks and chairs for the classrooms.
Of late, I have been thinking of a way to give the community an opportunity to turn this art-form into making a living. With this concept at the core, I created the idea of
Recently, in an interview with Astro Malaysia I shared the details of this program and announced my plan of selecting a few kids from orphanage homes to teach them the art of turntablism. The fees of their learning course will be borne solely by myself.
The essence of this project is supported by my ideology that music requires nothing but soul and feel. I strongly believe that the gift of sound has the ability to transcend one's spirits into a different time, feeling and place. Paired with the concept of turntable artistry, which primarily constitutes of listening skills and further enhanced by motor skills: I truly believe that sight is secondary when it comes to having a vision. This is a soul project, one that is very close to my heart and has been in progress since August 2017.