Introducing Makarios to the world
---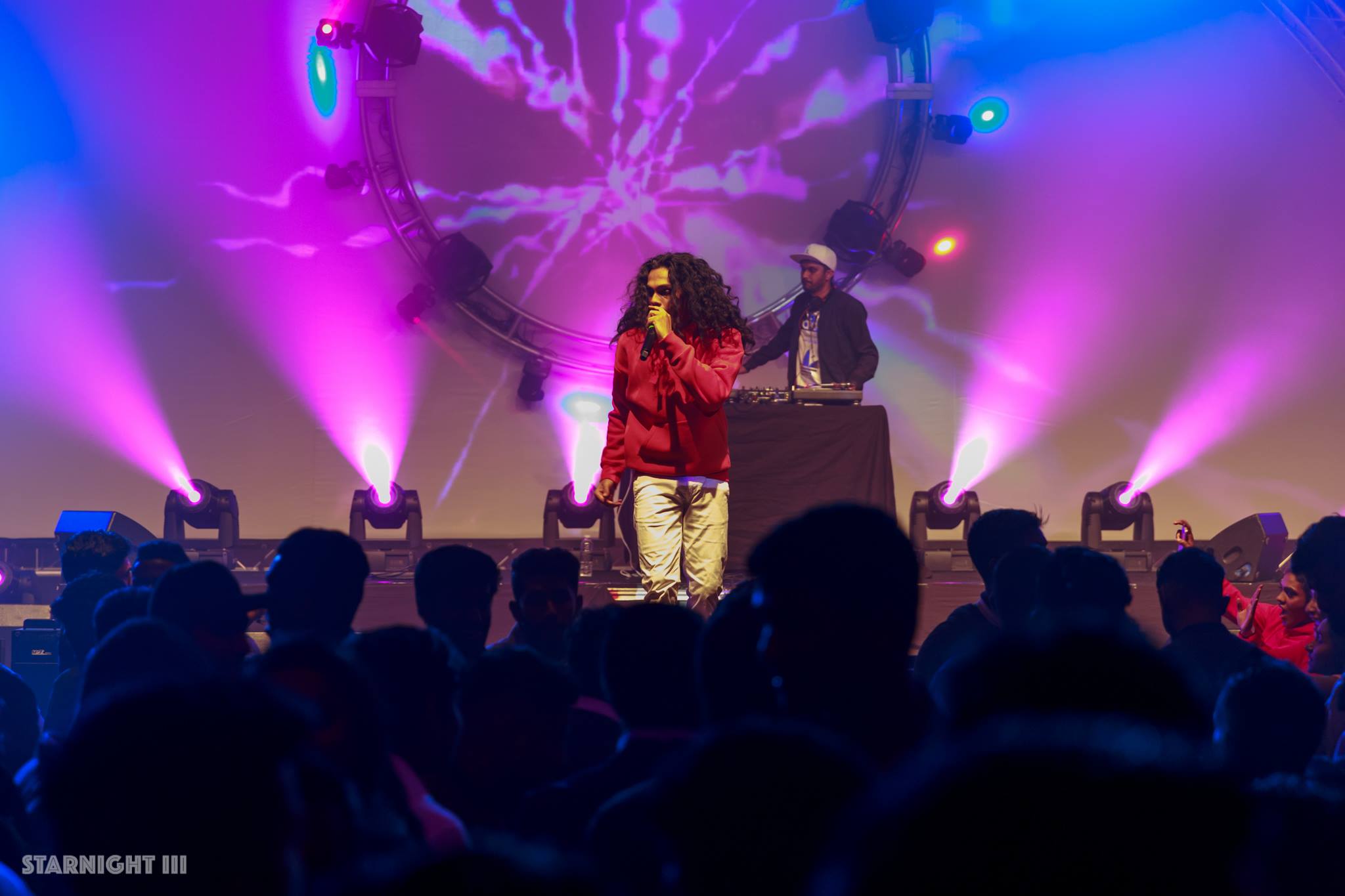 Presenting Makarios, the product of music and mayhem combined.
An active participant in the performing arts field and public-speaking scene from his schooling years, he discovered his unquestionable connection to the Hip Hop culture and the rap art-form at the ripe old age of 14.
Makarios originates from a Greek word which is anchored in the beatitudes, holding the meaning Supremely Blessed. It too, is a congratulatory word which means happiness or fortune.
Having spent almost a decade in the industry, he participated in his first independent Hip Hop concert where he performed alongside his rap group called Matador formed in the year 2007 – being the youngest rapper in the line-up of mainstream and newly introduced independent artists. From Matadors to Re-pulse, Makarios progressed to joining his high school mates' rock band where they jointly performed in college gigs and music festivals across town. They say experience is the truest measure of passion – it wasn't long before he connected to his calling for music and rap. However, Makarios believed in the power of development and sharpening his skills, and invested his time in crafting his individualistic style.
It was in college where Makários' existing passion emerged as an M.C – where he discovered his ability to transmit his gift for connecting with an audience. Pursuing this, he worked hard in perfecting the craft of being a skilled master of ceremony – working with some of the top agencies in the country, gaining experience through hosting private functions as well as festivals; one of which was a monthly independent Hip Hop gig T.R.A.P, established by DJ Mastermind; held within the city successfully for two consecutive years.
 Amidst juggling between his passion for Hip Hop and working on his skilful trait as an M.C – Makarios believes strongly in humility, and made it a point to continuously develop his craft of rapping and learning about the Hip Hop culture wherever he went and to whomever he spoke with. He administered the art of observation, paid close attention to the musical pioneers in the industry, and made it a habit to ask questions to keep himself well-informed. Makarios shares, he made it a point to sometimes write stories of struggles and success – both of which inspired him, and these notes form the references and foundation for which he closely adheres to whilst penning down his rhymes to date.
Previously establishing his identity as "Em Square" following his time spent in the local industry, the mould was broken by the mentorship of DJ Mastermind whom provided him with the platform of reaching international grounds – where his new identity "Makarios" was created. Under this close guidance, Makarios is on the path to breaking more boundaries and hitting greater heights. Recent projects include working closely with the Ninjas Production Team founded by DJ Mastermind & Mash Supremacy, travelling for concerts, and actively recording tracks scheduled for release at the end of this year onwards. Additionally, Makarios is actively involved as a pivotal figure in the trinity of White Collar Crew projects and management.
Makarios is scheduled to release his first studio album in 2018.