Mastermind & The Finest Band
---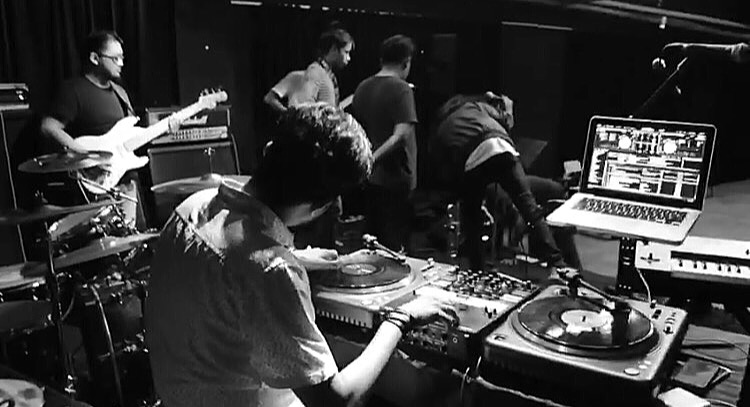 Mastermind and The Finest Band.
I have always wanted to create a new and fresh concept in the industry. So curiosity kicked in and from 2010, what I had in mind was to be able to perform with a full 5-piece live band.
A DJ leading a full band?
Wasn't sure if it would work but it took plenty of time and research in looking for the perfect musicians to come together.
Rapper Extraordinaire : MAKARIOS,
Smooth Saxophonist: FARIS RAHMAN,
Skillful Trumpeter: PAKOPA,
Vigorous Drummer: SHAKIRR LATIF,
Banging Bassist: KRIST CHONG,
Tricky Lead Guitarist: ALVIN
& finally myself the Turntablist.
I proudly present MASTERMIND & THE FINEST BAND.
Stemming from different backgrounds, it is purely music that brought all of us together. With months of preparation and practice, I am happy to announce that we will finally be showcasing our collaborative work together. Be sure to catch us live performing for Rudrakshaa3 Inti University Nilai Cultural Night on 28th October 2017 at Chin Woo Indoor Stadium Kuala Lumpur and stay tuned for a surprise drop by an "infamous rap group" a little something up our sleeves in store for y'all.
We will be tweeting and posting on our webpage as well as social media about the event.
Be sure to catch it!
#MastermindAndTheFinestBand