J.Espinosa 2019 Red Bull 3style World Champion
---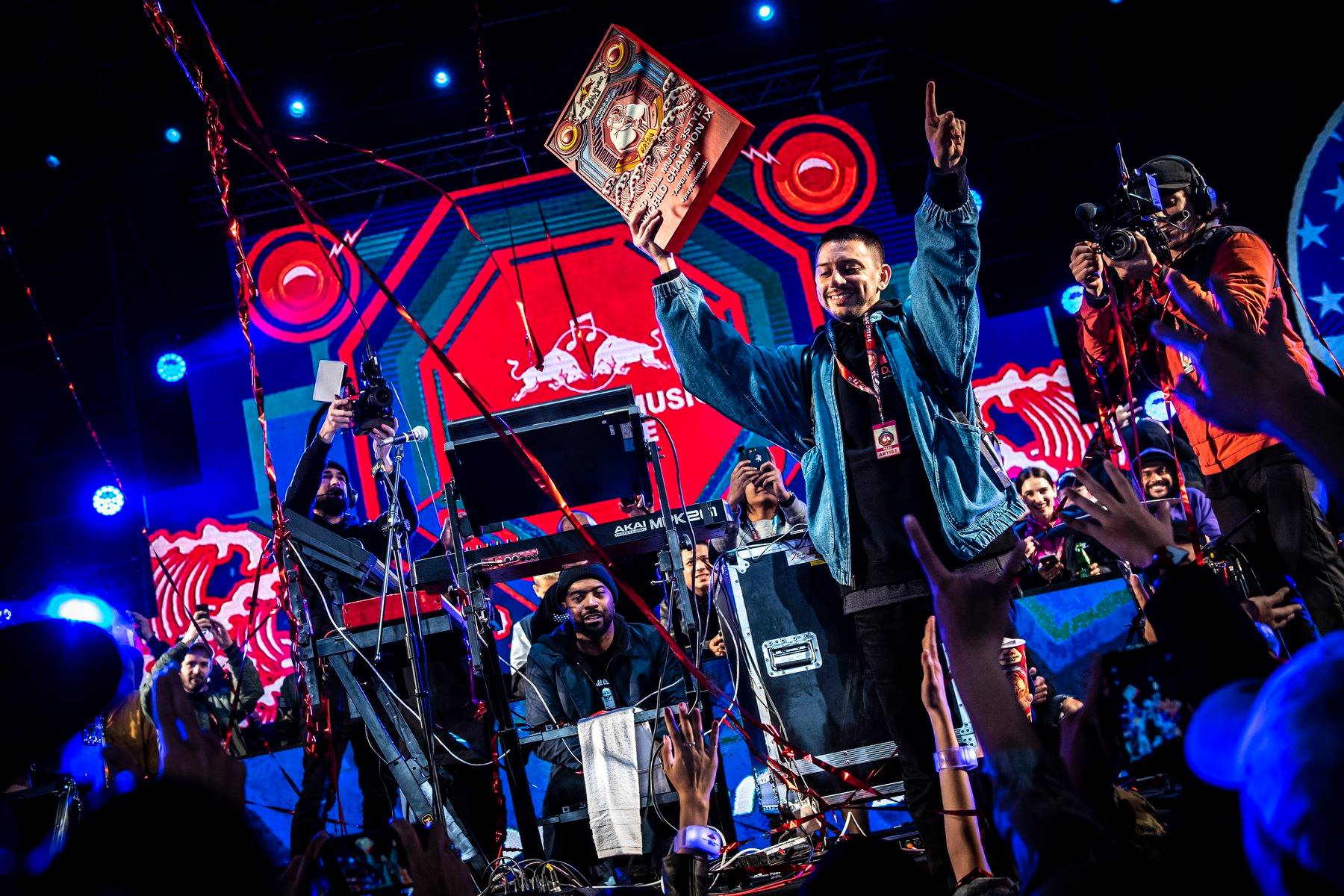 2019 Red Bull Music 3style the 9th edition and the world's biggest DJ competition with 
J. Espinosa from 
California, USA native was crowned
 the world champion for 
2019 Red Bull Music 3Style World Champion
 the battles happened in Taipei, Taiwan with more than 1,200 DJs worldwide, the  after a series eliminations and wild card picked.
J.Espinosa, who previously won the USA national titles in 2015 and 2018.
"I learned a lot from my mistakes in 2015," he said, looking back at the 2015 Red Bull Music 3Style finals in Japan. "This year, I went back to the drawing board and worked hard to improve my set. It was an amazing experience performing in Taipei, and being able to play music that represented my hometown, the Bay Area." says J.Espinosa
People who inspired J' to start DJing were definitely the 
Invisible Skratch Piklz
, which is, 
Qbert
, 
Apollo
, 
Mix Master Mike
, 
Shortkut
, 
Yogafrog
, and 
A-Trak
. Also 
Kraze
 and 
Jazzy Jim
, who's a radio guy in the Bay Area. 
Jazzy Jeff
, no introduction or explanation needed. 
Magic Mike
 from Miami, used to cut it up on the records.
"I was a kid, but his shit was really dope. I'm going to keep going, don't cut me right now: 
Jam Master Jay
, obviously, 
Z-Trip
, 
Armand Van Helden
, 
Bad Boy Bill
, 
Richard 'Humpty' Vission – 
I'm a mixture of all those people I just named." 
"That's a hard one, because it changes all the time. I would say today that my favourite DJ is 
Four Color Zack
. He's definitely like top three, and I don't know who else is in the top two."
"I just DJ, I just represent myself. Jazzy Jeff told me that when you travel, and you DJ in a new city, those people hear that same music every day. So I just wanted to play music that they didn't hear all the time."
"I just go on stage and try to keep a smile on my face. Even if I'm feeling nervous, I try to not be nervous. You've got to get your game face on." – J.Espinosa