Nicki Minaj Donates Money to Struggling Village in India
---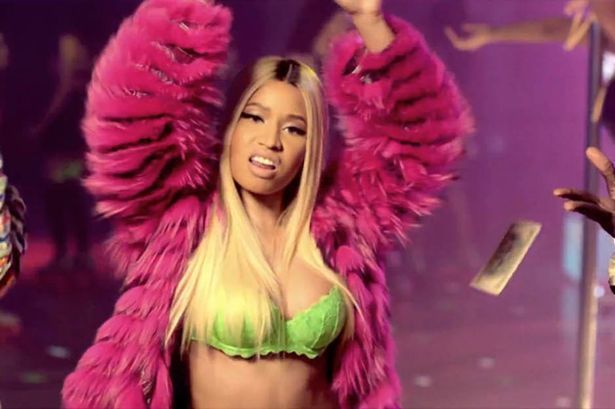 Earlier this month, a generous-feeling Nicki Minaj took to Twitter to say that she wanted to help some hardworking students to pay off their tuition bills, and The Queen MC kept her word and transferred the sum as she promised. Whether you like or despise her, you have to love the way she has been using her money to help those less fortunate than her lately.
The Young Money rapper recently revealed that some philanthropic seeds she has been sowing overseas have started to grow in a great way.
Nicki recently posted a video on her Instagram page that shows a man thanking for the new fresh-water well his village received. According to her, she has been helping this village in India to build infrastructure throughout her donations for over a year.
"This is the kind of thing that makes me feel the most proud. The money I've sent to this village in India for the last couple years (via my Pastor Lydia Sloley), has gotten them a computer center, a tailoring institute, a reading program and two water wells."
"We complain about the most ridiculous little things when some (people) don't even have clean water. Blessings to India. Our work is far from done," Minaj captioned the instagram video.
In another post, Minaj unveiled a picture of several Indian women praying in their place of worship. "I'm so proud of our sisters in India. God is so good. Their desire was to have water wells & places where they can worship, places where they can learn technology, computers, reading, etc. We're just getting started. These women are us and we are them!"
She now has plans to start an official charity to assist with students who need help with funding for school.
Read More Our Previous Post: Nicki Minaj paid college and tuition fee for her fans.