A fusion of artistry, Sneakers & Hip Hop
---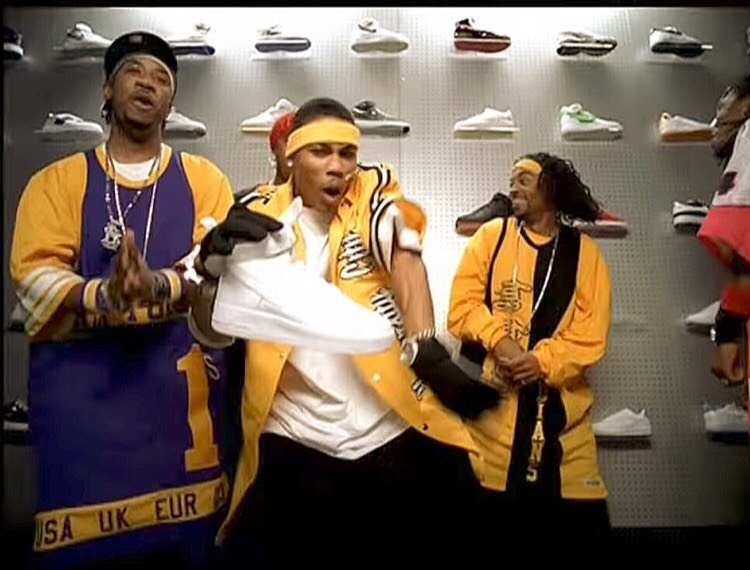 Sneakers are footwear predominantly designed for sports, but times have evolved for which they are used as everyday wear. The term generally describes a shoe with a pliable sole made of rubber or synthetic material – paired with a sleek design. Sneakers have since been an imperative finishing to the style and look of many rappers in the past and present.

Sneakers are predominantly a part of the hip hop genre – specifically the designs by Puma, Nike, and Adidas – and rock and roll based designs like Converse and Macbeth from the late 90s. It became the immense marketing power with its evolution of branding and profiling to specific genres and styles. Hence, it has since become a common gimmick for a rapper or influencer to endorse a brand or become a spokesperson for a product and participating in its design and development. Hip hop artists sign huge contracts with major brands such as Nike, Adidas, or Puma to optimise this evolution and development of the sneakers industry. Almost every rapper has placed at least one reference to their kicks and added its influence in their work – be it in a verse, or a music video.

The undisputed connection between Hip Hop and footwear eventually ignited a sub-culture for collectors known as "sneaker-heads". Similarly, artistically-modified sneakers can sell for at least $1000 at exclusive establishments, primarily in the first world countries.

It is a budding industry in itself, and one of the most sought-after fashion trends stemming primarily from a fusion of artistry between Hip Hop and footwear designs. The evolution of designs are seemingly endless with the various comfort and colour variations. This footwear trend became more popular in 1986 due to the promotion of the brand by Run DMC.

My ADIDAS was a concept by Run DMC wherein the initial integration between the music industry and sneakers culture first began. This collaboration resulted in a huge turnaround wherein the brand evolved to become one of the first major hip hop-footwear fusion and resulted in a tremendous leap in sales for Adidas – resulting in a sponsorship for their tour later that year. 

In the article, "Three Brothers with Three Stripes: RUN-DMC and Adidas," it states:

"Enter Run, Jam-Master Jay and DMC. Their signature street style – a staunch mix of denim, Adidas track-style fashion, fedoras, heavy framed glasses, and of course Adidas Superstars (worn in true prison-style without laces) was a powerfully simple statement that recast the template."

Upon detailed researching on the collaboration of footwear and Hip Hop – it is unquestionable that all of the Nikes, Jordans and Adidas that are an iconic testament to style today have somehow made their debut on the covers of the music industry in areas that have pioneered contemporary sound.