Premier DJ Academy is now in India
---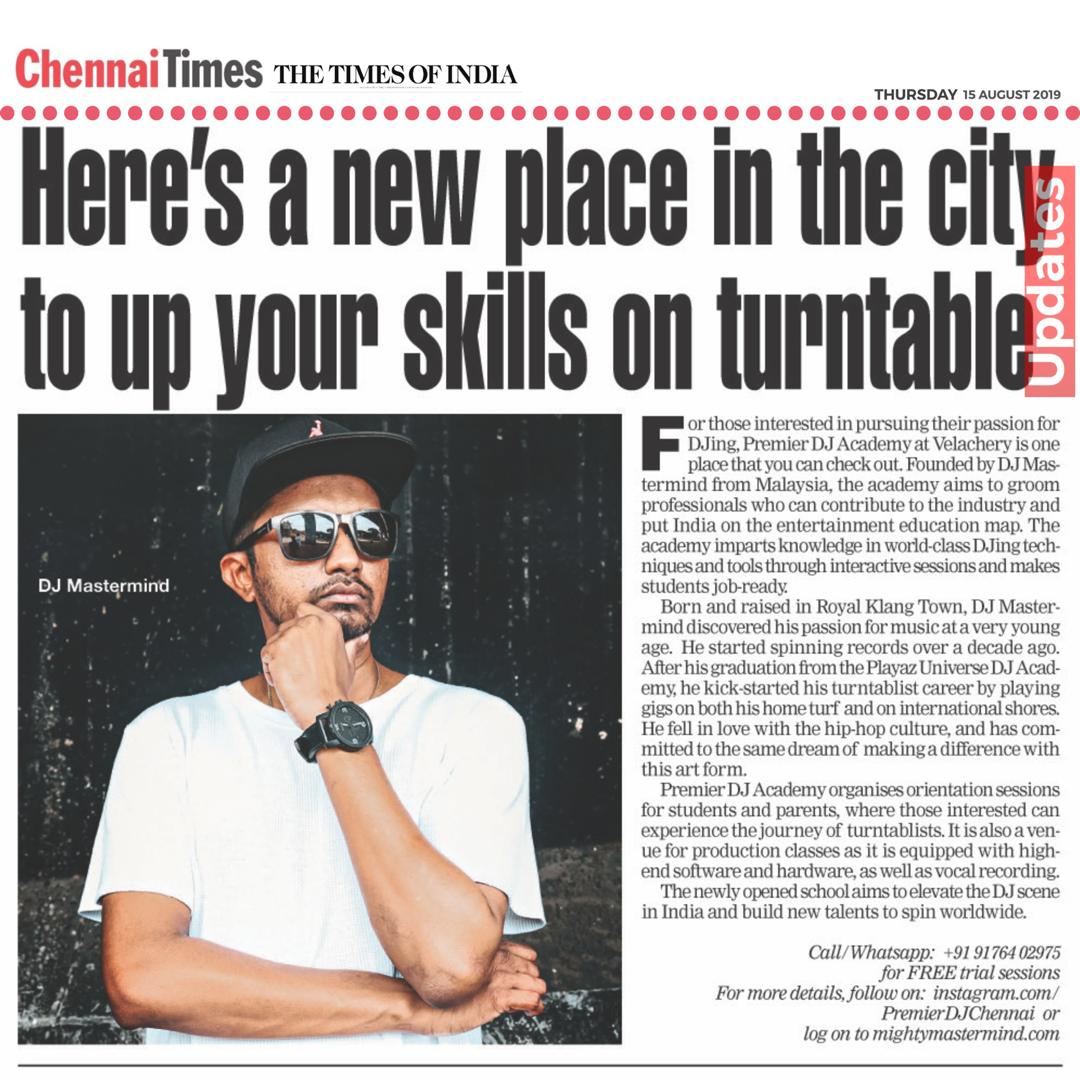 Klang town, Malaysia born & bred, this artist thrives his craft with passion and is on a mission! Newly opening DJ school in Chennai – his goal is to elevate the DJ scene in India & to build new talents to spin worldwide!
Many of us have heard of "D.J'ing" also known as Disc Jockey, but how many of us know where it all started? The DJ culture started back in 1970's with DJ Kool Herc and his block party playing music with turntables – between the crispy vinyl sounds from the needles keeping the crowd hyped out with energy, then progressing to the unique scratching sounds by pioneers – Grand Master Flash, DJ Q'bert, Mix Master Mike & DJ Jazzy Jeff – and today, like any passionate artist – making his craft his own, DJ Mastermind fell in love with the Hip Hop culture, and has committed to the same dream of making a difference with this art form.
This is great news for all of us based here in India, Premier DJ Academy is now open in Velachery, Chennai. Call/Whatsapp us 
+91 91764 02975
 for FREE trial sessions to experience the journey of turntablists.
Other services available include: production classes with high end equipped software & hardware, as well as vocal recording.