B-Girl Sushma
---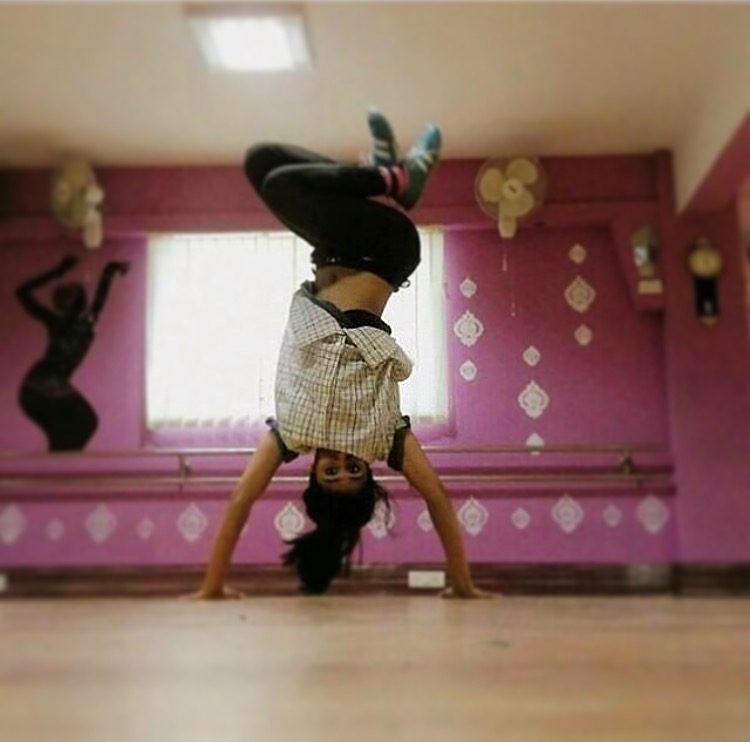 Sushma aithal
As mentioned in the previous article, my recent travels led me straight to the ever flourishing, culturally rich & art-condensed land of India. It was here where I found yet another astounding talent: BGirl Sushma. True to the passionate artistry that runs deep in their native veins, Sushma Aithal is 21 years old and currently pursuing her masters in Physics in Bangalore.
India born and Bangalore bred, Sushma also spends her time challenging the laws and fundamentals of Physics in the dedicated pursuit of her break-dancing passion. She first discovered her passion for break-dancing some 3 years ago: where her mentor, Rojor exposed her to this lively and high-spirited art form. Here, along with the guidance from fellow B-boys and some break-dancing pioneers – Sushma was trained about the technicalities and aesthetics involved in this hip-hop culture.
Back in Bangalore, breakers are paid so little for shows and battles: it is imperative to educate, expose and elevate this culture to the masses. There are plenty of limitations and constraints in achieving this: namely lack of funding, scholarships and performance opportunities. Sushma's biggest inspiration hails from her own living state, where she faced criticism and challenges; from numerous individuals including some of her family: primarily stemming from the career being an insufficient and unstable source of income. Nevertheless, she is a fighter, true to her purpose and passion holding closely to her idols: Bgirl Ayumi and Bgirl Nadia.
Sushma adds that whilst practising is for the dance is challenging, but it is a form of release to express her inner emotions, and has since toughened her in the face of most adversities. She claims that dance in itself is an inspirational and beautiful way to adopt a positive, passionate mindset – as well as an effective outreach to the society; specifically the younger generations, to stay true to their art. Whilst culture has definitely evolved: many are exposed and being trained at a much younger stage and being provided with a platform to pursue this art-form, Sushma believes there is so much more potential in the near future – and the celebration of this gift, will continue to flourish the field in itself.
Her dream is for all dancers to receive the encouragement, exposure and support for their respective art-forms. Perhaps, with a shift in the general consensus: adequately cultivating and flourishing these arts would eventually create opportunities for professionalism and stable career opportunities for such budding artistes.
Check out other articles on our site about the breaking team at www.mightymastermind.com