MixMasterMike with Metallica Worldwired Tour
---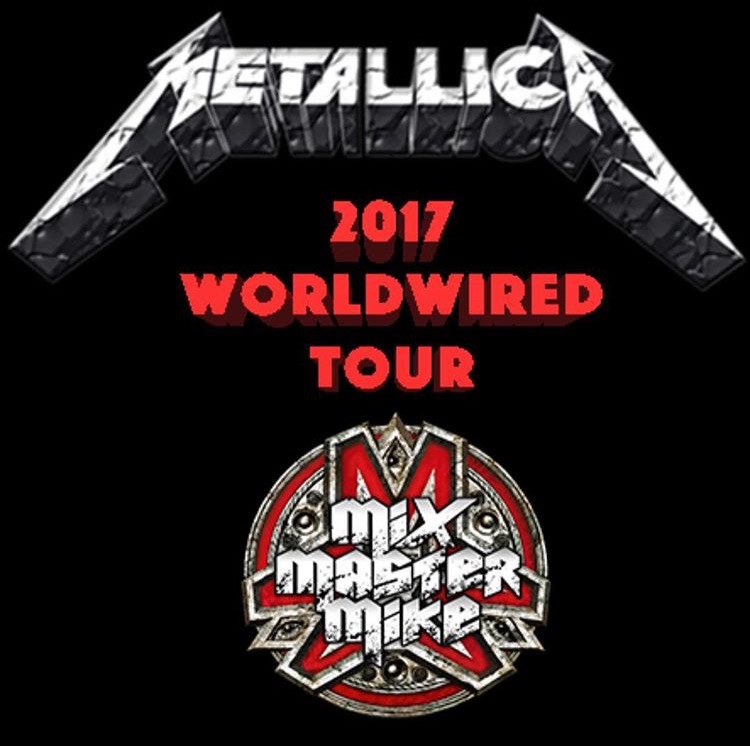 MIX MASTER MIKE… ONE MORE REASON TO JOIN US FOR THE WORLDWIRED TOUR!
My inspiration it's on World tour with Metallica Rock Band and it's been announced from the official site from the band indeed!!
"The party will roll all night long during the North American WorldWired tour as we're psyched to announce that award-winning DJ and producer Mix Master Mike will be spinning some of your favorite (and ours!) hard rock and metal tracks throughout the evening at all of the stadium dates this summer. A pioneer in the hip-hop and DJ communities, you'll be able to catch his skillful, hard-hitting scratch work once the doors open each night and between acts before we hit the stage.
Named as "the world's greatest DJ" by USA Today, Mix Master Mike has won Grammys, been inducted to the Rock & Roll Hall of Fame as a member of the Beastie Boys, spun at the Vancouver Winter Olympics and the Emmy's, and has created music that has been featured on major television networks. In 2016, he was invited to the White House by former President Barack Obama to perform at the Kennedy Center Honors 36th Gala honoring Herbie Hancock.
We are so honored and feel extremely lucky that Mix Master Mike has signed on for this adventure. See you in May!
This event starts to kick off on May 10th 2017 and for more information click in to mixmastermike.com