Kanye West talks to Elon Musk about his "signs of autism."
---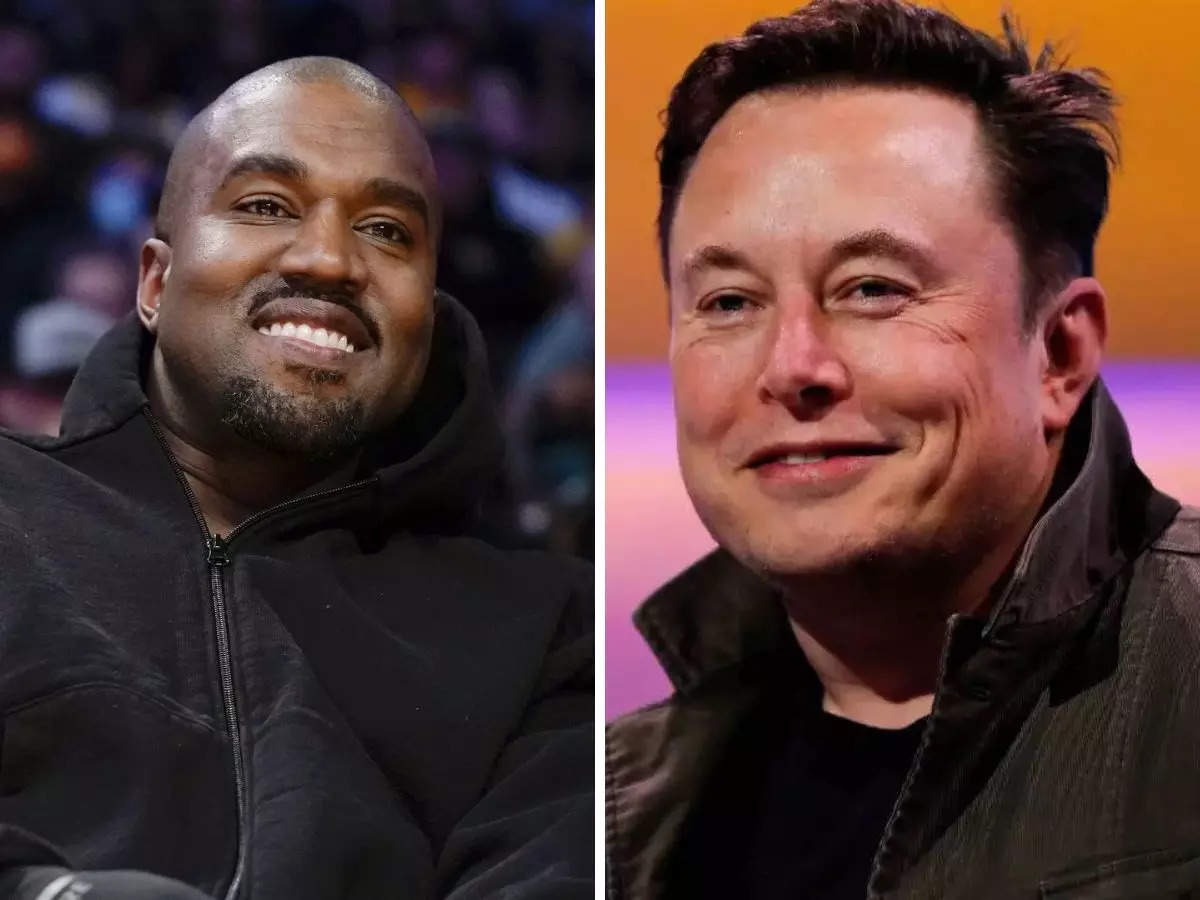 In an unexpected turn of events, tech tycoon Elon Musk received a series of text messages from Kanye West that contained shocking disclosures about his life. Ian Connor shared on Instagram that Kanye encouraged him to release screenshots of these texts to the public.
In these alleged texts, Kanye West asserted that his horrific 2002 car accident caused him to develop autism. In addition, he disputed earlier theories regarding his mental state of mind by emphasising that he is not bipolar. "I have signs of autism from my [2002] car accident," he wrote in one message, alluding to the profound experience that served as the basis for his popular song "Through the Wire."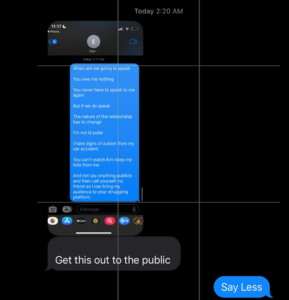 Interestingly, Kanye experienced a great deal of personal growth and significance from the car accident that happened in 2002. The way he has decided to share it now, illuminating a hitherto unknown facet of his personal journey, is remarkable.
In addition, Kanye West's relationship with Kim Kardashian, his ex-wife, is discussed in the texts. It has just come to light that he claimed she was preventing him from seeing their kids. Remarkably, Kanye was recently seen in Italy attending a football match with his kid, Saint, raising concerns about their family's dynamics.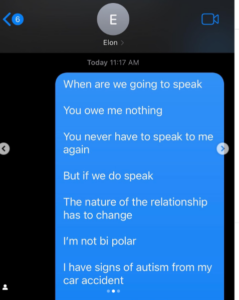 Kanye West appealed to Elon Musk, saying he needed a friendly favour, and asked for his support in his fight against Kim Kardashian. It demonstrates the complexities of their personal connection as well as the difficulties associated with leading prominent public lives.
Kanye's allusion to Musk's social media network, which he cryptically dubbed "struggling," is another fascinating feature of the text exchanges. Readers are left wondering about the background as a result of this comment, which gives their exchange an air of mystery.
American rapper Kanye West, 46, is no stranger to controversy. His past girlfriend, Julia Fox, said in her upcoming book that the rapper manipulated her for his own gain. He has also been involved in a number of other high-profile events, such as being blacklisted by a Venetian boat company for an expose stunt.
Fans and the general public are still fascinated by the mystery surrounding Kanye West as he makes outrageous claims and disclosures about his life. His ability to enthral and surprise audiences is unmatched, and his most recent revelations further enhance the compelling story of his life.